Creating is a process, that to some, may seem like an impossible task. However, here at Créatif, we believe that making something fun and beautiful is possible for EVERYONE!
Whether you are a novice or an expert, here are 6 tricks-of-the-trade YOU can use to begin your creative journey.
1) Prep Your Canvas
One of the first steps to take when painting, is making sure that you have a good surface to work on. Applying a primer to the surface not only improves the life of your artwork, but also gives you the ability to paint on different surfaces, be it textured, smooth or somewhere in between.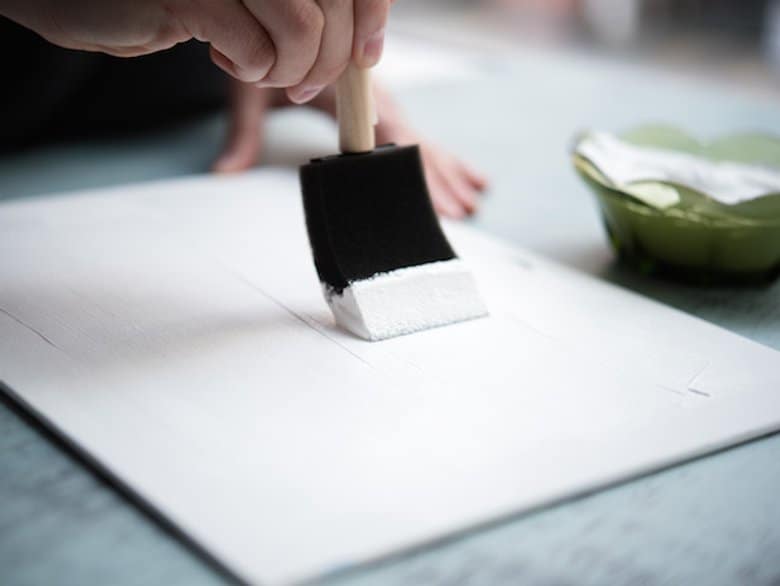 Most paintings call for a thick white, paint-like primer called Gesso. Gesso protects the fibers of a canvas, making your painting surface archival. A primed surface also requires less paint to create your work of art. Canvas can deteriorate the bristles of your paintbrushes, so a layer of gesso will also protect your brushes.
Check out some great tips for using Gesso here.
2) Use Painters Tape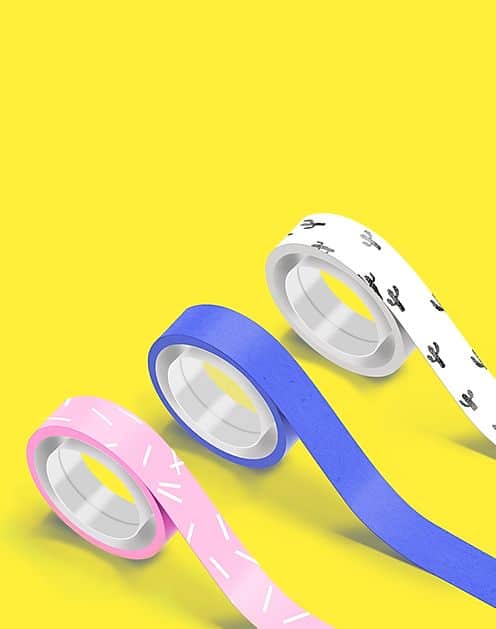 There are so many great ways to use painters tape! Traditionally, painters tape is used to protect a surface from any bleeding of the paint. You can also use it to line the edge of your canvas, to create a crisp line or to prevent movement of your canvas, while painting.
If you are an abstract lover, Painter's tape can be of great help in creating your abstract art. Apply your tape on canvas, prior to adding any paint, or after your first layer and go abstract.
Once the paint dries, carefully peel the tape off, to reveal a trendy abstract painting! The reason why the painters tape works well is it's ability to peel off without leaving a residue or damaging delicate surfaces. It's adhesive won't ruin your canvas, or pull off any layers of existing paint (as long as the paint was dry prior to applying the tape).
3) Reference Photos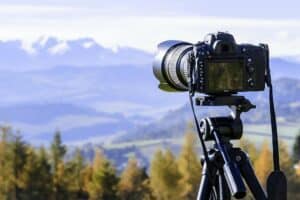 Sometimes, we just want to grab our art supplies and begin right away. However, if we have an image on our mind but can't seem to replicate it on our canvas, it can get frustrating. In such situations, it definitely helps to have a good reference photo.
You can use reference photos loosely or closely. Pull inspiration from the colors, get an idea of proportion, or have a model pose for you!
Not a photographer? Not a problem! Check out this website for some great tips on how to take your own reference photos: Emptyeasel.com
4) Two words: TRANSFER PAPER
Ever wonder how artists can get a painting to look so close to their reference pictures? Here's a tip straight out of art school… TRANSFER PAPER.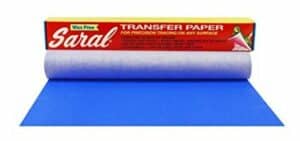 So, what is a transfer paper? Well, much like the name entails, it's a paper which allows you to transfer images due to one of it's side being coated in a very light, sometimes colorful chalk.
This industry secret takes tracing to a new level. Get your printed reference photo to scale on where you'd like it on your canvas, then use your handy dandy painters tape and layer it like a transfer paper sandwich. Canvas -Transfer paper with the chalky side down – Reference photo. Use a different piece of painters tape for each layer so you can easily flip your paper and photo, while you paint/wait for your paint to dry.
5) Learn and Love Color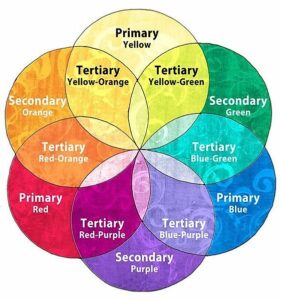 OK, so we all know the basics:
Red + Yellow = Orange
Blue + Yellow = Green
Blue + Red = Purple
But, how do we mix the perfect mocha color for painting our hot cocoa ?
One of the tips they teach you in art school is to mix all your own colors. We recommend you start with the basics, plus a few extras. Start with Titanium White, Cadmium Red, Phthalo Blue, Canary Yellow and try adding tertiary colors like Burnt Umber, Ochre Yellow, and Payne's Grey.
Want another color tip? Always mix your own black! Out of the tube black is definitely dark, but mixing your own color can give you a really rich tone that will give your painting the extra oomph, and allow you to customize it to your palate. Black paint can be made with equal parts red, yellow, and blue paint. You can also mix complementary colors such as blue and orange, red and green, or yellow and purple. Mixing blue and brown can also result in a rich black.
6) Come to Créatif
Here is the final tip – If you're a busy-bee and don't have time to go shopping for supplies or feel overwhelmed by the idea of having to take your own photos, our final tip is for you.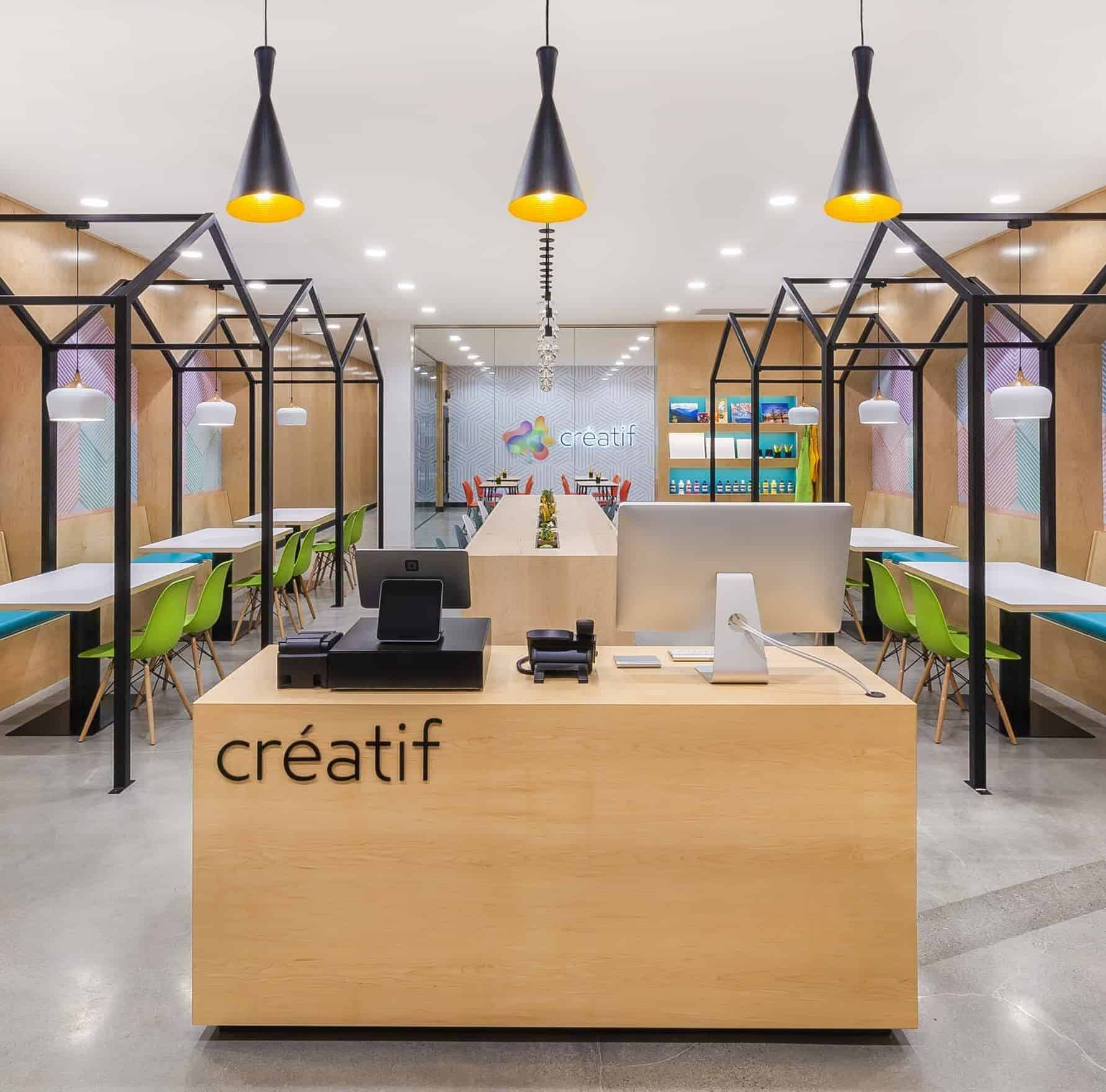 You don't have to do ANY of the work of gathering supplies, taking photos, or making a mess at your space! At Créatif, we do all the work for you, so you can just paint and have a good time.
We provide our signature ArtPads, which are loaded with step-by-step tutorial videos and photos that teach you how to make some great artistic pieces not only on canvas, but on different, innovative surfaces. Also, unlike traditional art studios, there is no appointment needed. Just walk in, get inspired and start painting!