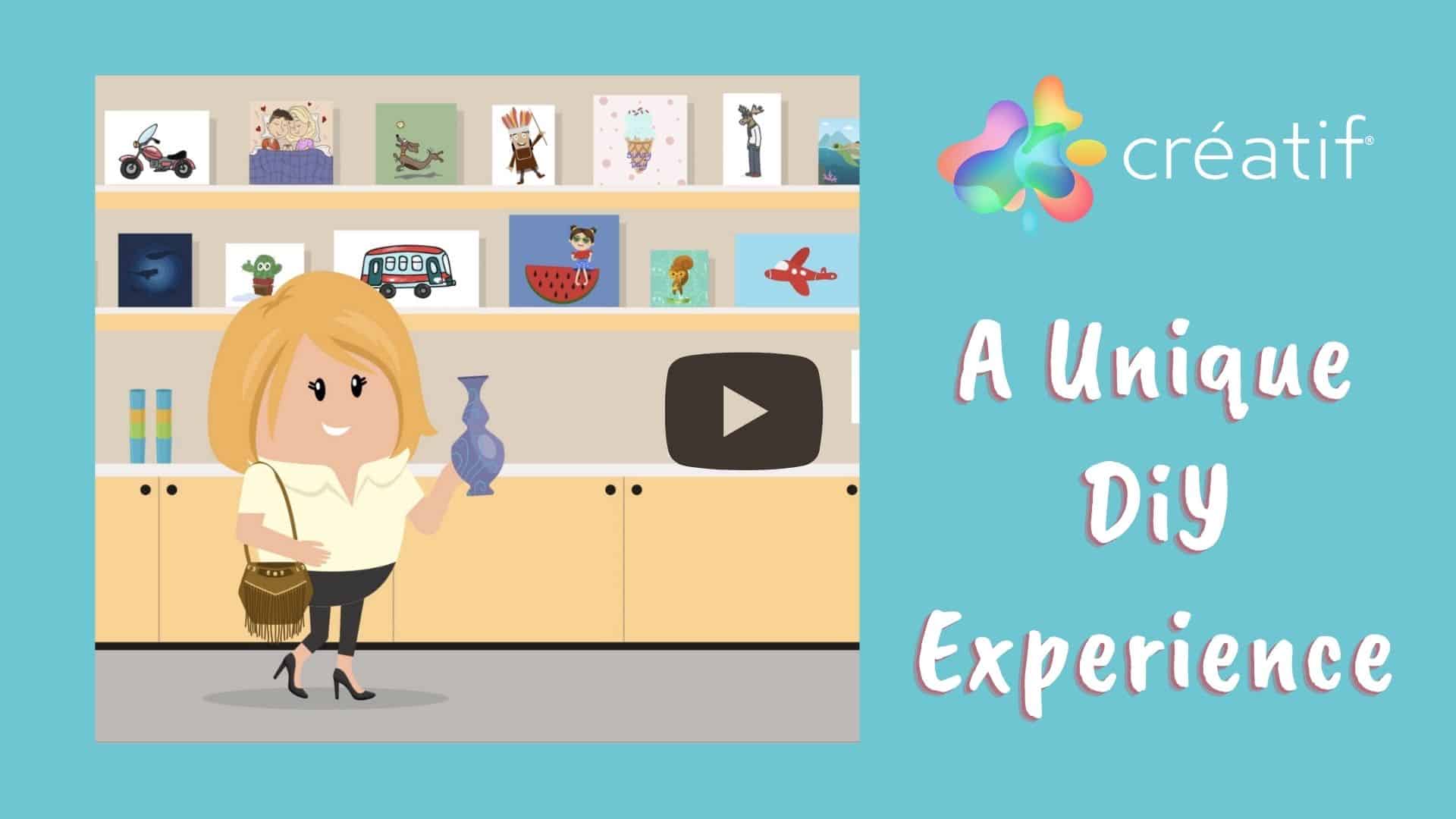 No appointment needed!
Choose from Canvas, Ceramic, Rock, Unfinished wood, Pottery and more…
No Time Limit. No Studio Fee.
Need a little inspiration?
Our ArtPad art lesson videos and guided images will come handy for your painting activity.
Like what you see?
Let us know and we'll grab all the supplies needed.
Now – YOU are the Artiste®
CRÉATIF ARTPAD APP
Our ArtPad App has hundreds of video lessons and sample images to inspire and get you started with your painting activity.   Our easy video lessons are self-paced and provide step by step instructions with the ability to pause and play anytime.