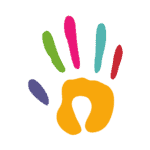 ART EXPLORER TERMS AND CONDITIONS
Membership & Cancellation
The Art Explorer class enrollment is session based. Once you sign up you are committing to attending all classes offered within the session. No refund of payment will be provided once the session starts or for any missed classes.
General guidelines
All kids must be accompanied by adults ( 1adult per 1-2kids max) at all times. If more than 2 kids are being enrolled for a class, we require that they be accompanied by additional adults. The art explorer classes are offered weekly. When you enroll your child, you must select the day and time for the class, from the available options.  You can attend classes only on your selected day and time, each week.
Makeup lesson
One makeup class per session will be permitted, with at least 48 hour advance notice prior to the scheduled class that will be missed by the participant. 
Not a drop off class
The Art explorer classes are not drop-off classes. A Parent/legal guardian must be present with the student at all times (One parent/legal guardian for every 1-2 kids).
Class Duration & Supplies
Art Explorer classes are offered weekly. Each class is of 45min duration and includes all supplies and instruction. 
Arrival
Please plan to arrive 10min before the class start time for checking in and getting settled. The class will promptly begin at the designated start time.
Food
You are permitted to bring snacks/finger food for the class. Please ensure that the food items are NUT FREE. Please make sure to keep paint and other class materials away from food items. Please wash you hands and help your student wash their hands thoroughly before handling food items.
Multiple Enrollment
You can enroll multiple students by updating the 'Quantity' item and entering their names in the 'Notes to business' section, when enrolling them.
​

Participation Waiver
A participation waiver must be signed while checking in for each class. A copy of the waiver can be accessed
here
.
Paint
We use acrylic/tempera paint, which are non-toxic but can stain clothes easily. Please wear clothes that don't mind a mess.