FAMILY-FRIENDLY ACTIVITIES
Canvas, Ceramics, Pottery and More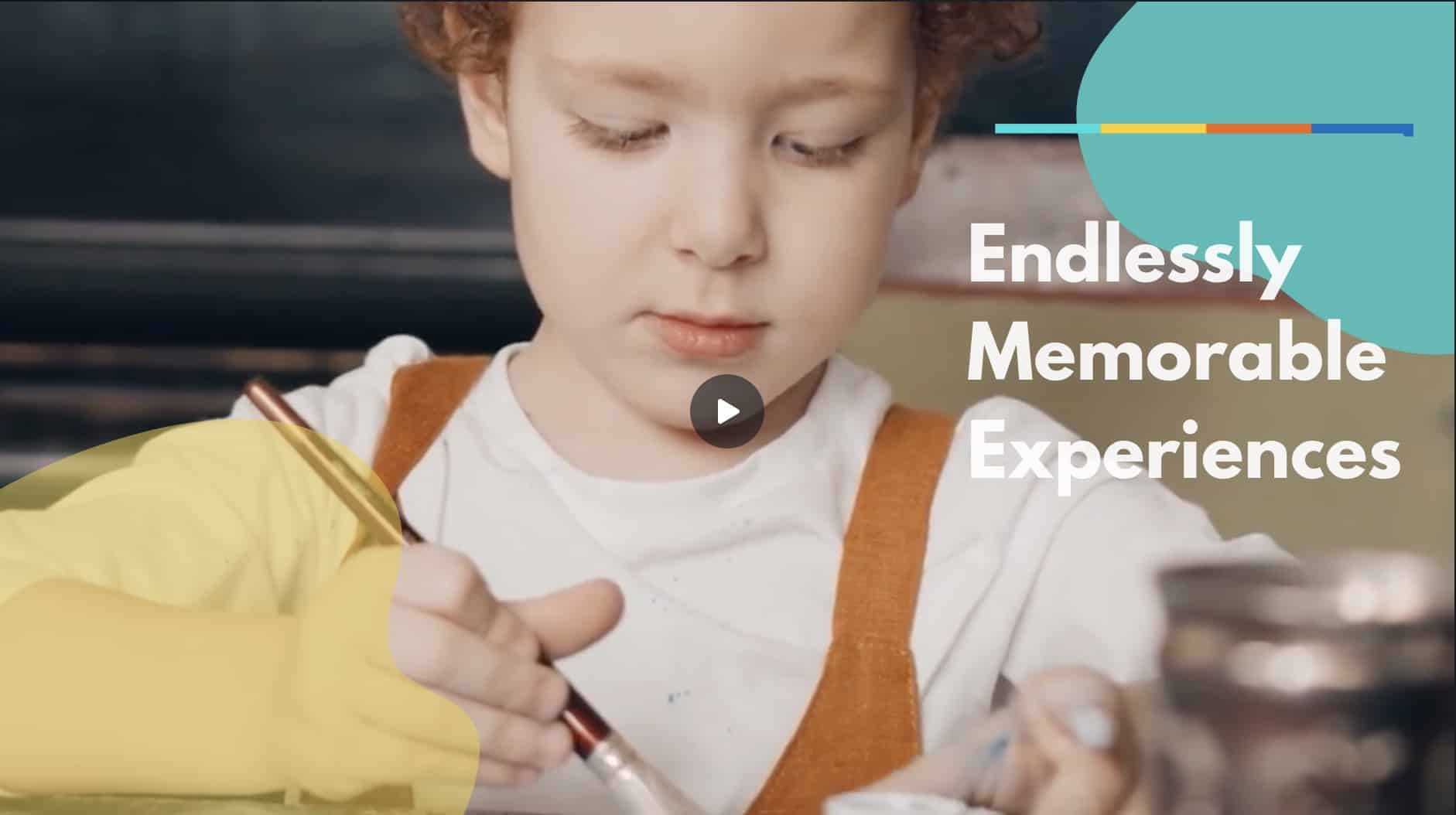 If you're looking for fun and unique family-friendly activities in your area, then you've come to the right place! Our Créatif studios are a fantastic option if you want to get creative with your kids and do something a little bit different.
We know how hard it can sometimes feel to find a family activity that's suitable for everyone. Our spaces are specifically designed for adults and children alike, so you can guarantee that no one is going to feel left out.
You can find more information below about the family activities on offer at our locations.
Why are art sessions fun family activities?
Engaging in art activities with your family is a great way to have fun and relax with the people you love. Everyone loves to paint and get creative, but it's often hard to find the time to put an activity together and sit down and do it.
By coming to an art studio, everything is done for you! You don't have to worry about getting equipment and cleaning up, and can instead focus on making the most out of your quality family time.
There truly is something for everyone at a Créatif studio. It doesn't matter if you want to decorate pottery individually or paint a canvas together, the choice really is yours.
What do we offer?
We offer a beautiful and functional space to help you explore your creative side and have as much fun as possible. Our award-winning studio design provides plenty of inspiration while being a calming and open environment to work in.
We also provide all the equipment necessary for your creative endeavors. Our expert staff will share tips and tricks with your family whenever you need help and take some of the load off the backs of the parents!
What can you do at a Créatif location?
A Créatif studio offers an abundance of options when it comes to creating art. Kids often love to go straight for the paintbrushes and canvases, but there are plenty of other options too. At Créatif, you can paint on canvas, ceramics, rocks, wood or pottery/planters. We have lots of creative ideas and items to stir your imagination.
We aim to let those of all ages find something that catches their eye at one of our studios.
Canvas painting
Canvas painting is one of the most popular activities at our locations. Staring at a blank canvas can sometimes be overwhelming, but we can guarantee that our ArtPad video lessons will help you turn your blank canvas into a cherished masterpiece.
After a painting session, you'll have a number of pieces of art to take home with you and treasure for a long time.
Pottery painting
Pottery and ceramic painting is another activity that lots of families enjoy exploring at our studios. Painting pottery, planter or a ceramic has a unique appeal and is an incredibly relaxing and enjoyable experience.
When you arrive for pottery painting, you and your kids can choose from a variety of designs and decorate them to your hearts' content. You can use our drying stations to dry your items and take them home when you are done.
Attend art classes and painting workshops
Our Créatif locations each offer their own selection of family art classes and painting workshops that anyone is more than welcome to attend. These fun sessions will teach you and your kids about different art styles and techniques, and give you the chance to put them into practice.
Art classes and Painting Workshops are always great entertainment and a fantastic opportunity to meet other families in your local area.
Hold an event
If you are trying to come up with ideas for an event, then a Créatif location could be the solution that you're looking for.
Whether you're planning a kids' birthday party or a corporate team-building event for your colleagues, your local studio will have everything you need to make it a successful and memorable event.
A fantastic environment for kids and adults alike
The Créatif studio is a wonderful environment for getting creative. The bright and open design encourages collaboration and family conversation, while also allowing parents to keep an eye on their kids.
Our studios are incredibly flexible, which is what allows us to offer our wide range of opportunities and services. Our spaces are some of the best around for family activities.
Create great memories with your kids
Getting the chance to do fun things with your family is a great privilege and should always be cherished. Creating art together is one of the best ways to make some amazing memories with your kids that you'll all remember forever.
A great thing about going to an art studio is that you'll always come out with a new piece or memento to mark the occasion. In the future, being able to look at these artworks and see how your child grew up is going to be a fantastic and emotional experience.
Walk-in whenever you want to paint
Our studios are open to all at any time. Unlike other paint and sip studios, we don't have any adult-only hours and we always aim to make our spaces family-friendly.
If you and your family decide that you want to go and paint, then you can simply head over to your local Créatif studio and we'll be happy to accommodate you!
If you'd like to book a space for a party or event, then this is also a service that we offer. We have packages for kids' parties, girl scout painting badges, baby showers, adult meet-ups, and corporate team-building events. If you'd like to learn more or book for a large group, then don't be afraid to get in touch!
What are some family-friendly activities that are creative?
If you're stuck at home and struggling for an idea for a family-friendly activity, why not do something creative? Painting is a great way to get the whole family involved in something fun and rewarding.
Want more ideas for things you can do with your kids when you're away from the studio? Our free activity sheets and coloring pages are great options for family friendly activities at home. We'd also love to hear more about any other creative activities that you enjoy with your family as we love to take inspiration from our customers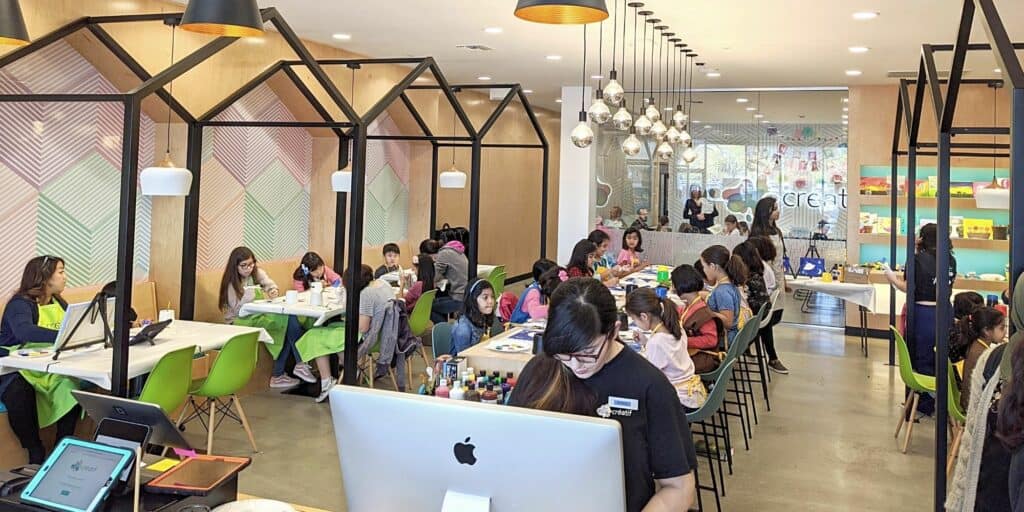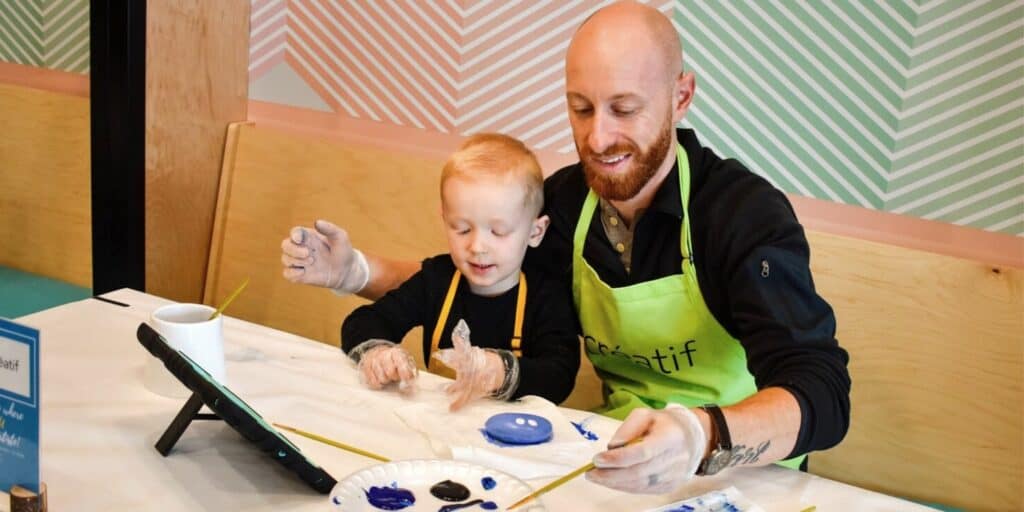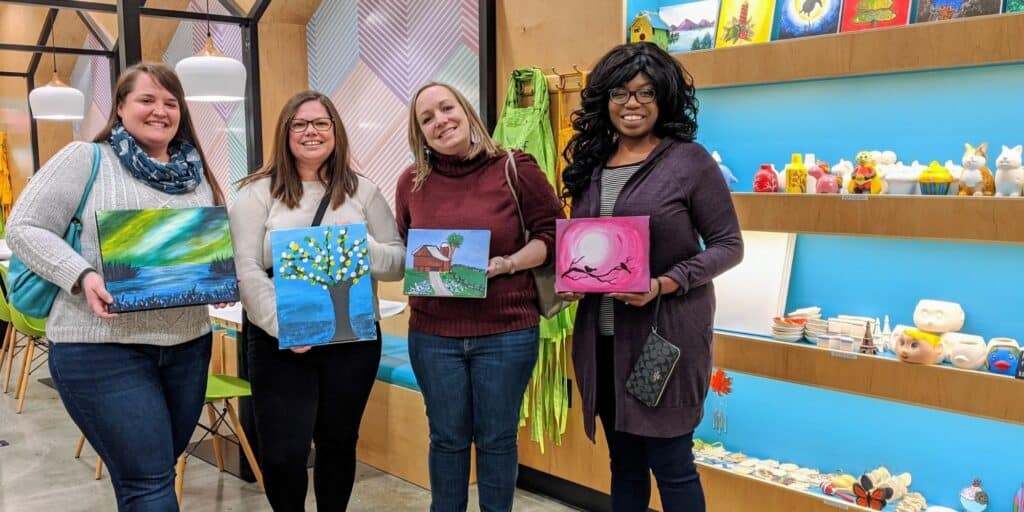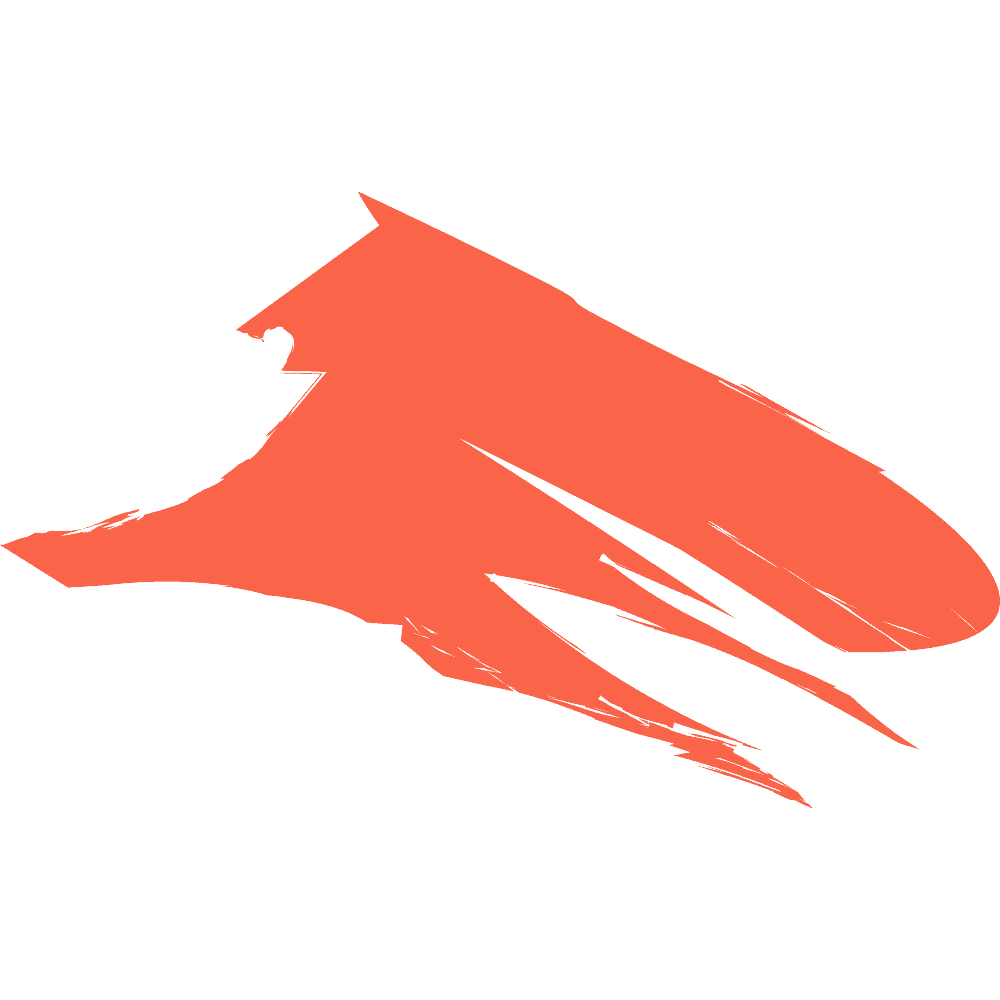 DiY Art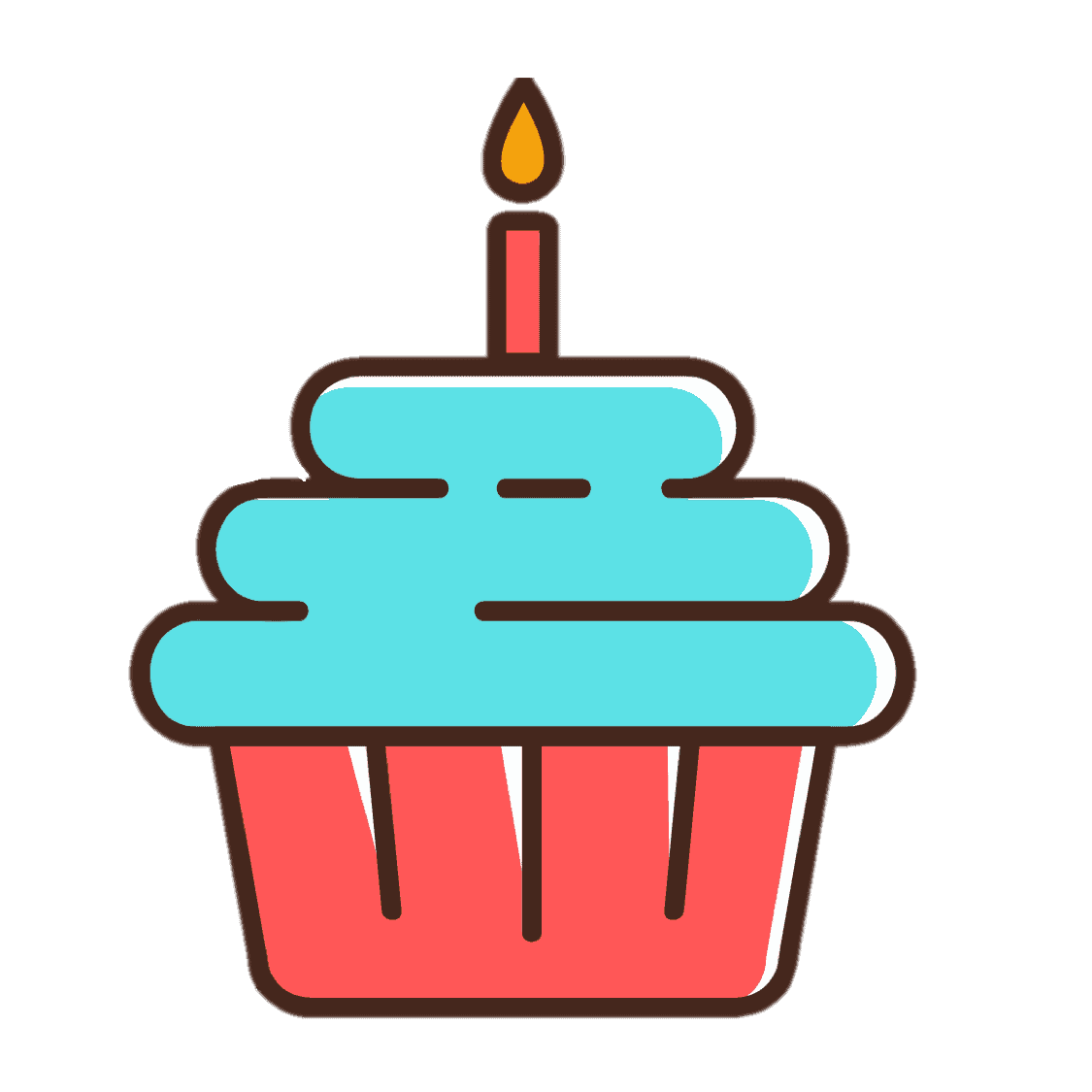 Party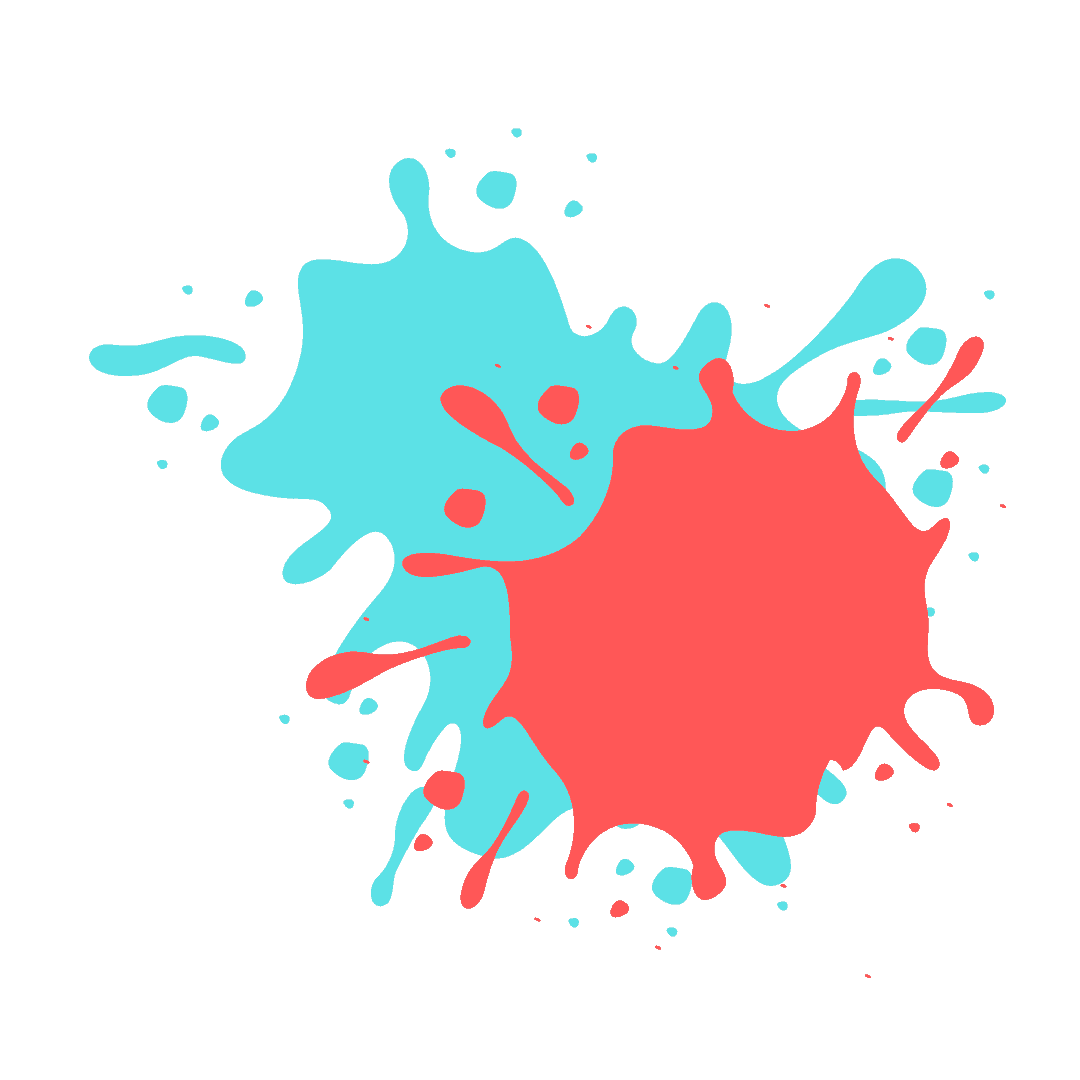 Workshop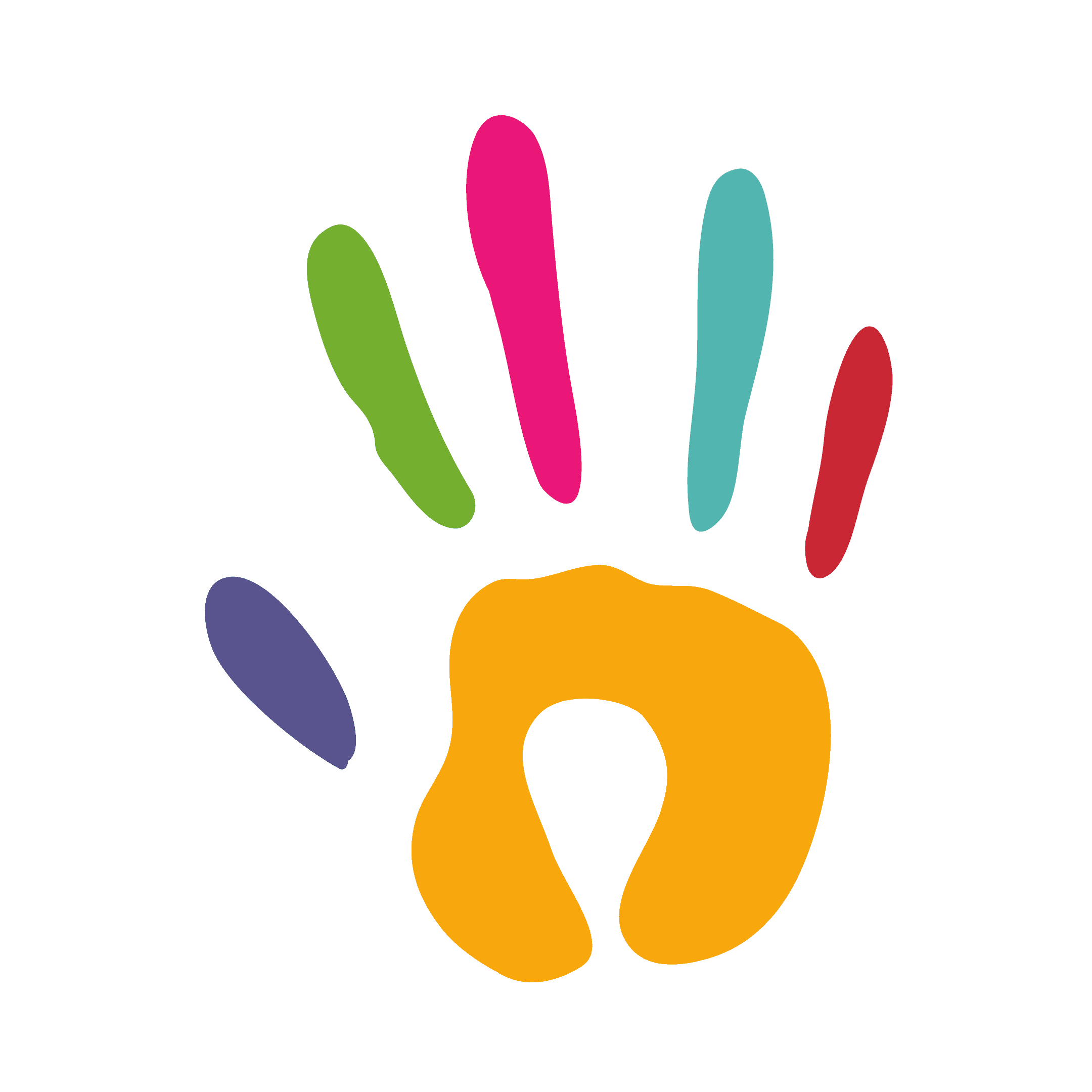 Art Class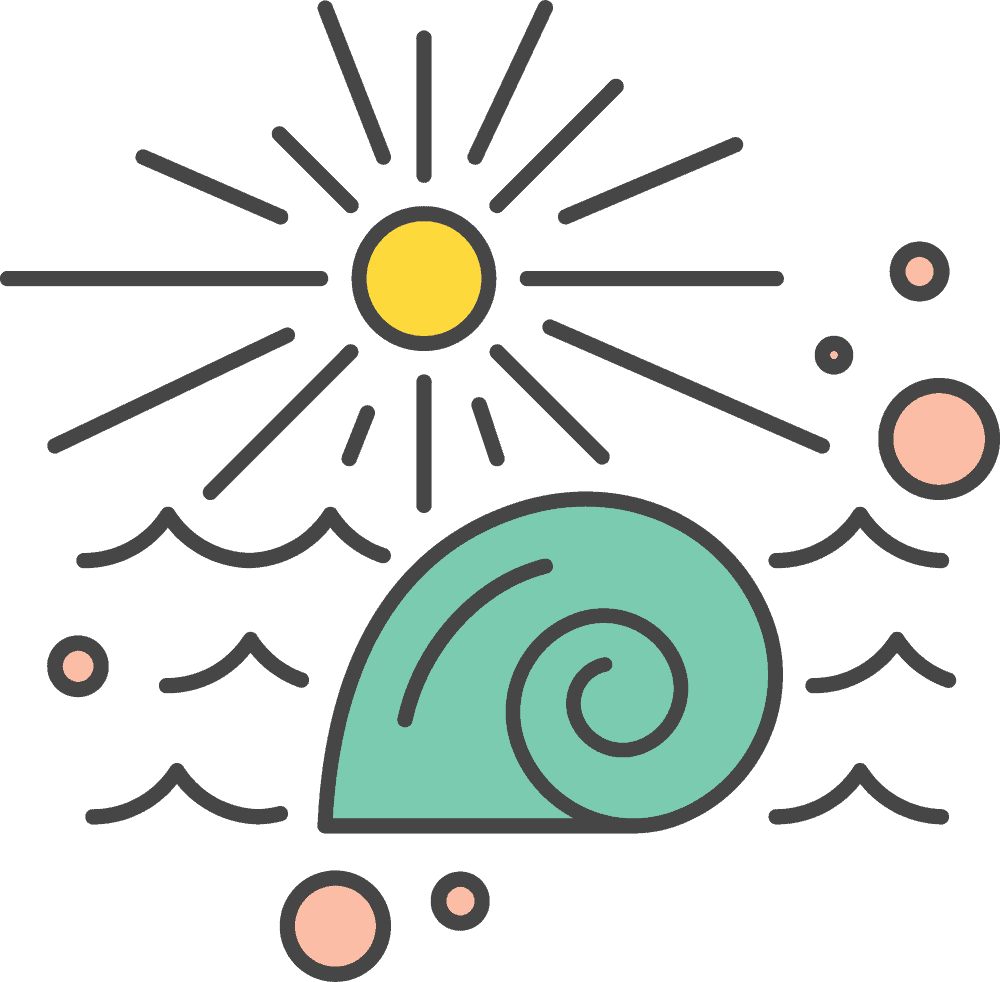 Kids Camp