Guest article post by Lisa Walker.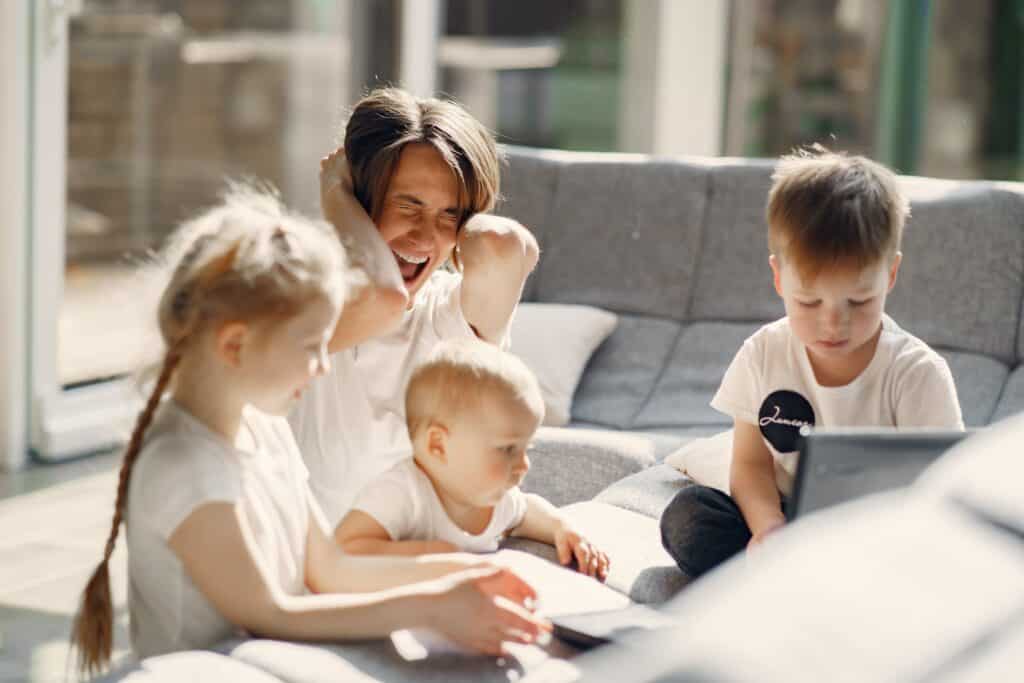 As a parent with young or school-aged children, the pandemic has been especially challenging. And after more than eight months of social distancing and self-isolating amid COVID-19, one of two things may be true by now: you're ready to tear out your own hair, or you've come to the realization that this is the new normal (at least for the foreseeable future). To help you and your family survive the remainder of the pandemic, things like art, digital photography, exercise, good nutrition, and self-care will be crucial to your physical, mental, and emotional well-being. Check out these ideas from Créatif to learn all about the things you can do to combat stress and boredom while cooped up indoors with your kids during COVID-19.
1. Art
Art is a natural stress reliever, regardless of your skills and talents. According to a study on the stress-relieving effects of art, just 45 minutes of art-making reduces stress levels for a happier and healthier mind, body, and soul.
If you're looking to get creative with your kids for some natural stress relief, Créatif offers to-go paint kits and a variety of virtual classes and workshops. Several virtual classes include the Art Explorer program for kids between three and six years of age and the Virtual Painting Workshop for adults and kids eight and up.
Moreover, Grace Dickinson of The Philadelphia Inquirer shares some other potential art projects for kids and teens. You could enjoy a mini scavenger hunt at home, make a DIY art sculpture, or try some sketching and journaling.
2. Digital Photography
As another type of art, digital photography can be a great hobby for you and your kids amidst COVID-19. Many free online courses are offered through Udemy, so you can learn the basics of photography before purchasing a child-friendly digital camera for your little ones to enjoy. 
3. Exercise
In addition to creative activities such as art and digital photography, exercise is a great way to boost physical, mental, and emotional well-being during the pandemic. And while physical activity sharpens focus, improves sleep, reduces stress, and leads to an improved mood, exercise also promotes a healthy body weight and helps to prevent certain cancers and other diseases.
Some ways to exercise with your kids while self-isolating at home include:
Streaming kid-friendly workout videos on YouTube.
Enjoying a dance party as a family.
Challenging one another to a push-up competition.
Completing a yoga obstacle course in your living room, basement, or backyard.
Walking, biking, running, or hiking wherever social distancing is possible.
4. Nutrition
In the age of the coronavirus, healthy eating is essential to your physical, mental, and emotional well-being. By eating nutritiously and consuming plenty of fresh fruits, vegetables, whole grains, nuts, and healthy proteins like beans, poultry, and fish, you'll boost your immune system and protect yourself from the coronavirus. Plus, healthy foods like swiss chard, sweet potatoes, artichokes, and eggs are natural stress relievers!
5. Self-Care
For many people, things like art, digital photography, exercise, and nutrition are all forms of self-care. However, several other self-care practices to incorporate into your days amidst COVID-19 include:
Decluttering your home, including areas like drawers and closets.
Meditating for a few minutes each day.
Hydrating with plenty of water.
Turning your phone on airplane mode and disconnecting for an hour each day.
Laughing whenever possible.
Cuddling with an animal companion.
Taking a long bubble bath or shower.
Don't Forget About Yourself
Though most of your time may be spent looking after your kids while self-isolating at home, it's equally important to care for your own mind, body, and spirit during this unprecedented time. And with these five healthy strategies to inspire you, hopefully, you'll have all the ideas you need to combat stress and boredom as you ride out the remainder of the pandemic with your family!
Want to start your own art studio business? Explorer the Créatif Franchise opportunity by visiting www.creatif-franchise.com at call us at 925-640-5176 .
Explore our online/virtual painting workshops suitable for all ages at https://www.creatif.com/workshop/ .