Kids Camp – STEAM Activities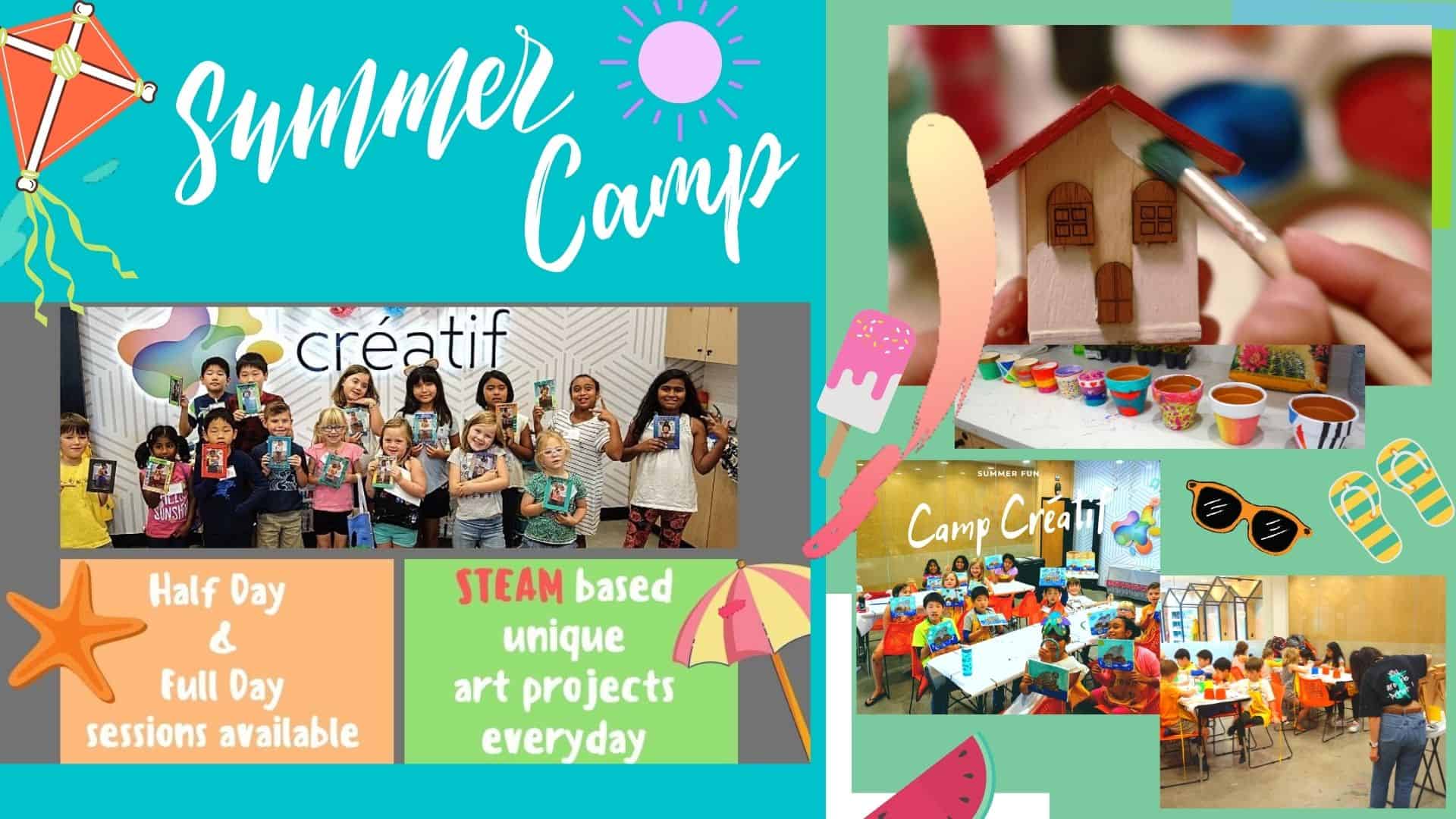 Full Day & Half Day options
What are the Best Summer Camp programs in Fort Mill?
Our holiday and summer camps provide campers of ages 5 to 12 years, with the opportunity to participate in artistic exploration through exciting STEAM-based projects, in a fun & friendly environment. At Camp Créatif Fort Mill, campers develop leadership skills, critical thinking, inventiveness, cultural awareness, social and emotional intelligence, through guided projects, arts & crafts, team-building exercises and games.
Why should families pick Créatif Fort Mill?
Most of our holiday and summer camp sessions follow a weekly theme where participants create unique and exciting artwork each day. Our camp program is designed to offer learning opportunities through interactive, hands-on activities, games and art projects to campers in the cities of Fort Mill, Tega Cay, Rock Hill, Clover, Lake Wylie, Indian Land and areas of York County and Lancaster County. Your kids will learn to paint on different surfaces, such as canvas, ceramics, clay, rocks, unfinished wood etc. and explore different art styles in an encouraging and inspiring environment. We offer full day and half day camp sessions to meet your needs.
Join Camp Creatif to learn, explore, enhance and indulge in Art. Limited spots available. See our camp terms and conditions for more information.​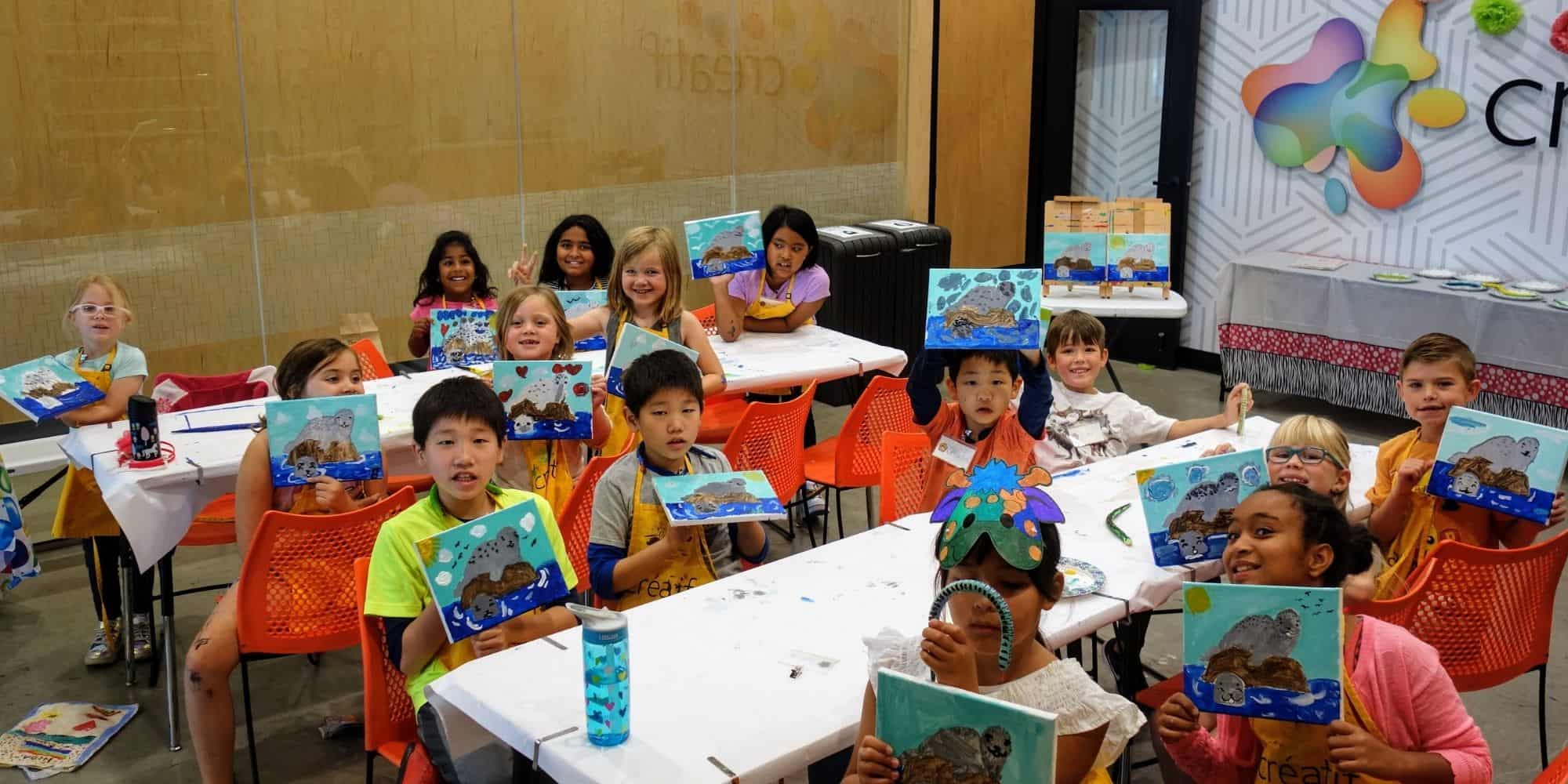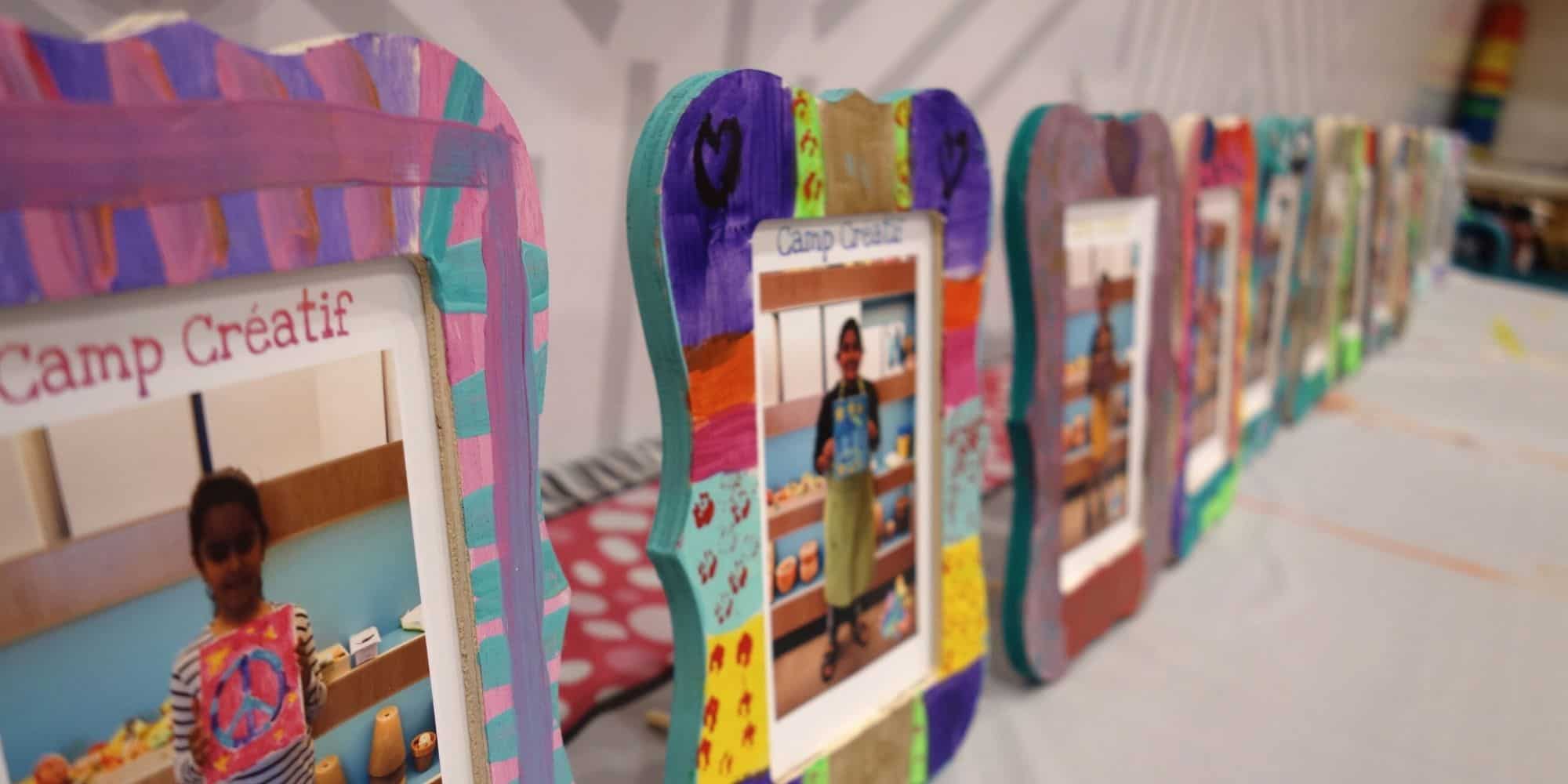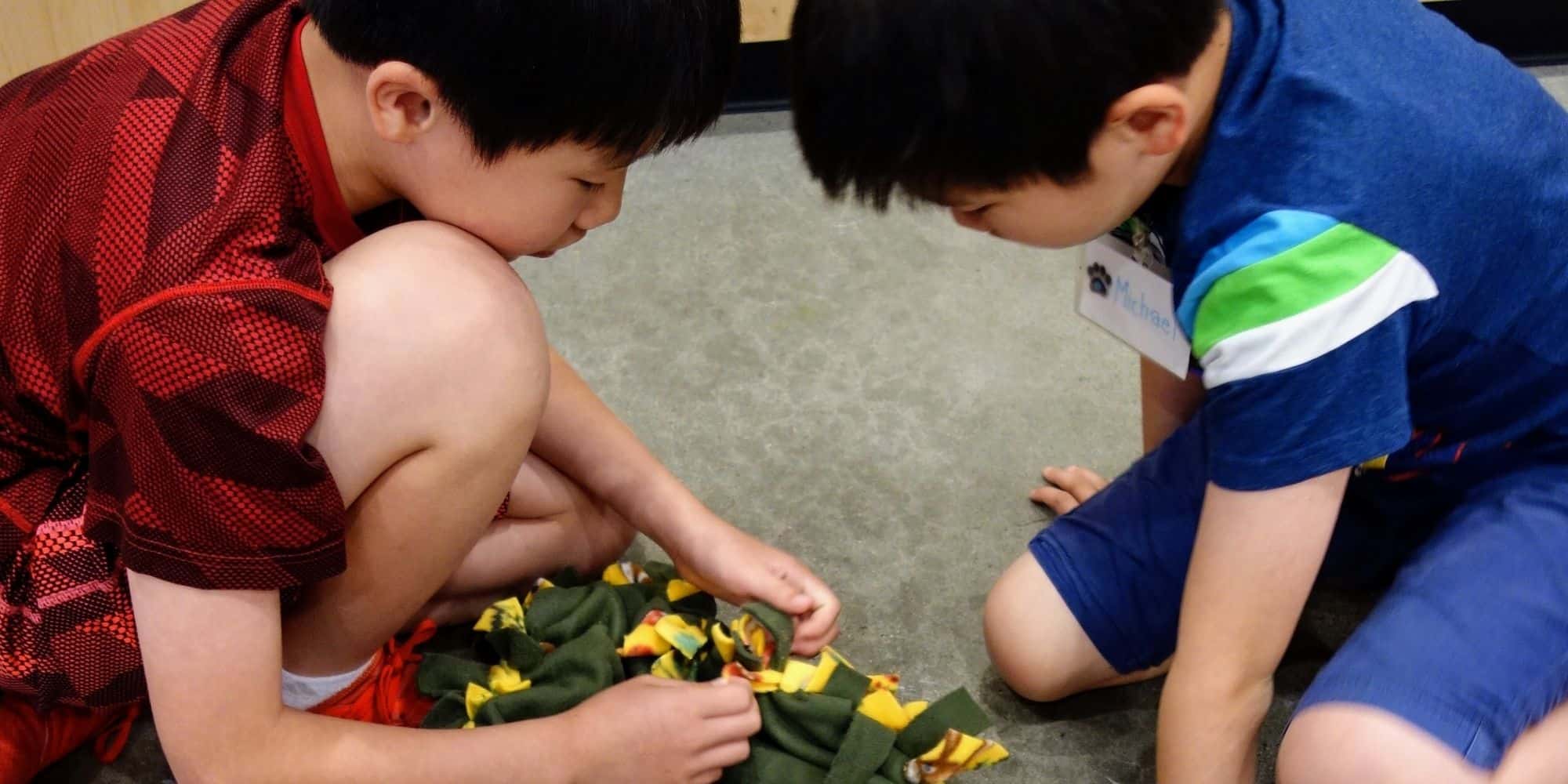 TAKING ART FURTHER THAN SCHOOL
How is art incorporated into the camp?
We believe that art is an important aspects in the holistic development of a kid. It can teach them an abundance of new skills that they just don't get from other academic activities. Unfortunately, it often seems like art is not prioritized in most school curriculums. Our summer art camps give kids the chance to have loads of fun, meet new friends, and explore their creative side.
What can kids learn from art summer camps?
Attending an art camp presents kids with a number of unique benefits. The very process of being creative and making art is a valuable skill in itself. Our camps are designed to give attendees the freedom and resources to explore their creativity – with the support of our dedicated team of creative professionals. Here are just a few key things that kids can learn from attending one of our exciting camps:
Using Social Skills To Communicate Effectively
The Creatif Fort Mill environment encourages kids to get to know one another and work together on projects. The social abilities that a child picks up during these moments are extremely valuable and many parents see this as one of the biggest reasons to bring their child along to our sessions. Summer camp attendees will pick up leadership, teamwork, critical thinking and other essential social and emotional skills. This is all achieved through the medium of art and creative classes.
Exploring Their Creativity with STEAM projects
Creating art is a completely unique process that many children rarely experience schools. However, learning how to be creative is a skill that can be transferred to all subjects and walks of life. Whether you're trying to solve a math problem, learning science or writing a story, creativity is an essential tool to have. We believe that the best way to learn is to have loads of fun creating STEAM based art and this is the primary focus of our summer art camps.
Experimenting With Different Art Forms
Our art camps give your kids a glimpse at the interesting world of art history and the amazing things they could find in a museum. We'll focus on exciting movements from Pop Art to pottery and help our campers create some wonderful works of their own. Our teaching artists always make their sessions extremely fun and engaging and students always love learning about different styles of art and the artists that created them.
What does the Créatif Fort Mill studio add to the camp experience?
All summer camps take place in our Fort Mill studio. Our studio design is award-winning and has been specifically crafted to encourage creativity, collaboration, and inspiration. As soon as you step into one of our studio location, it immediately becomes clear that it's going to be a fantastic environment for creative learning.
Our studio is well-equipped with all the resources necessary to ensure all camp participants have a fantastic time. With the support of our dedicated team, we are committed to delivering a wide range of activities for the campers to participate in. No matter their interests, there's something for everyone. During the program, making sure every child is fully engaged in a fun activity is our team's highest priority.
What makes Créatif Fort Mill's summer programs special?
Our summer programs are designed to ensure every camper is fully engaged in fun and creative activities. With unique activities each week, many of our campers come back week after week. We have taken the time to meticulously plan a wide variety of exciting activities to engage even the most reluctant participants. From arts and crafts, STEAM projects covering Science and engineering topics, ceramics, canvases, rocks, sand art to fun games, there's something for everyone in our summer camp program.
Do these camps last all summer long?
Our programs are scheduled for specific weeks during the summer break. Our program of camp activities will give your child the freedom to discover their inner creativity and socialize with others in their age group during the summer holidays.
Do parents need to book spots in advance?
Yes. Our camp programs are extremely popular in the cities of Fort Mill, Tega Cay, Rock Hill, Clover, Lake Wylie, Indian Land and areas of York County and Lancaster County. Since our spots are limited, bookings for camps must be made in advance by visiting our website. You don't want to wait until the last minute as our camp sessions are very popular and get fully booked.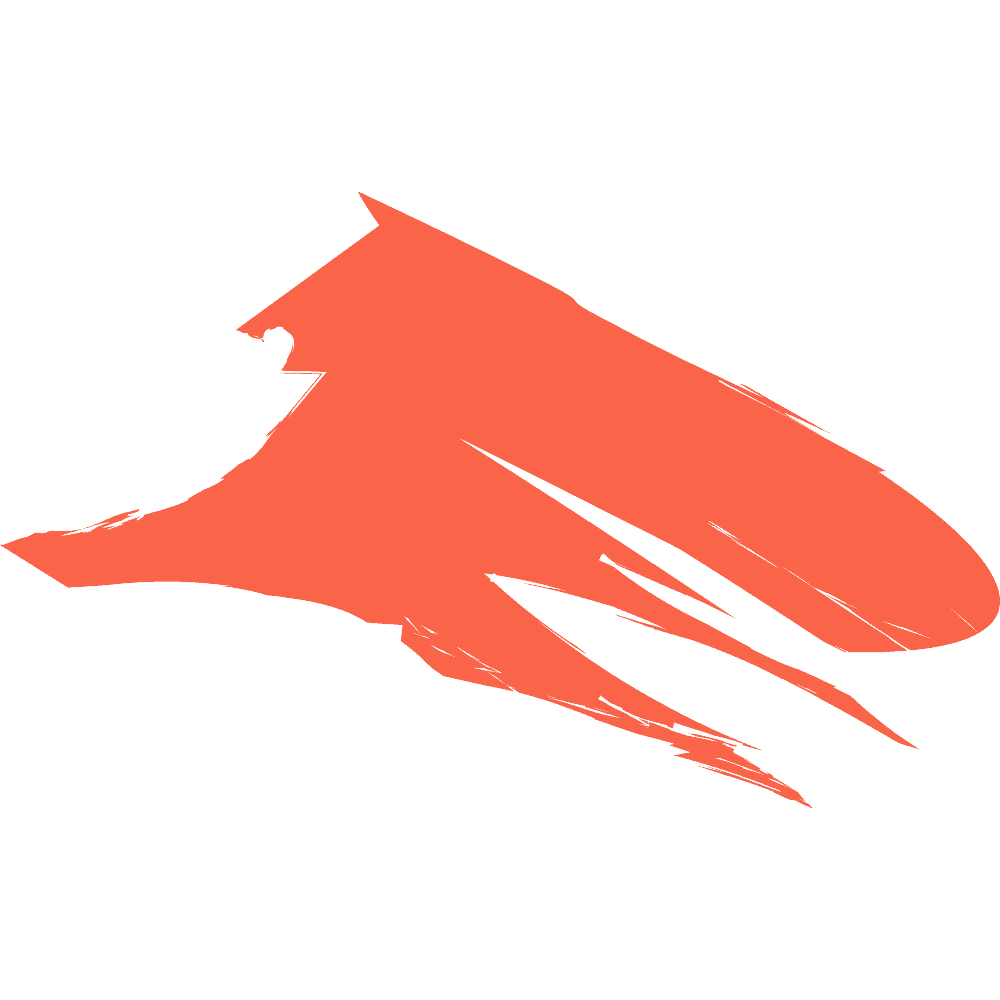 DiY Art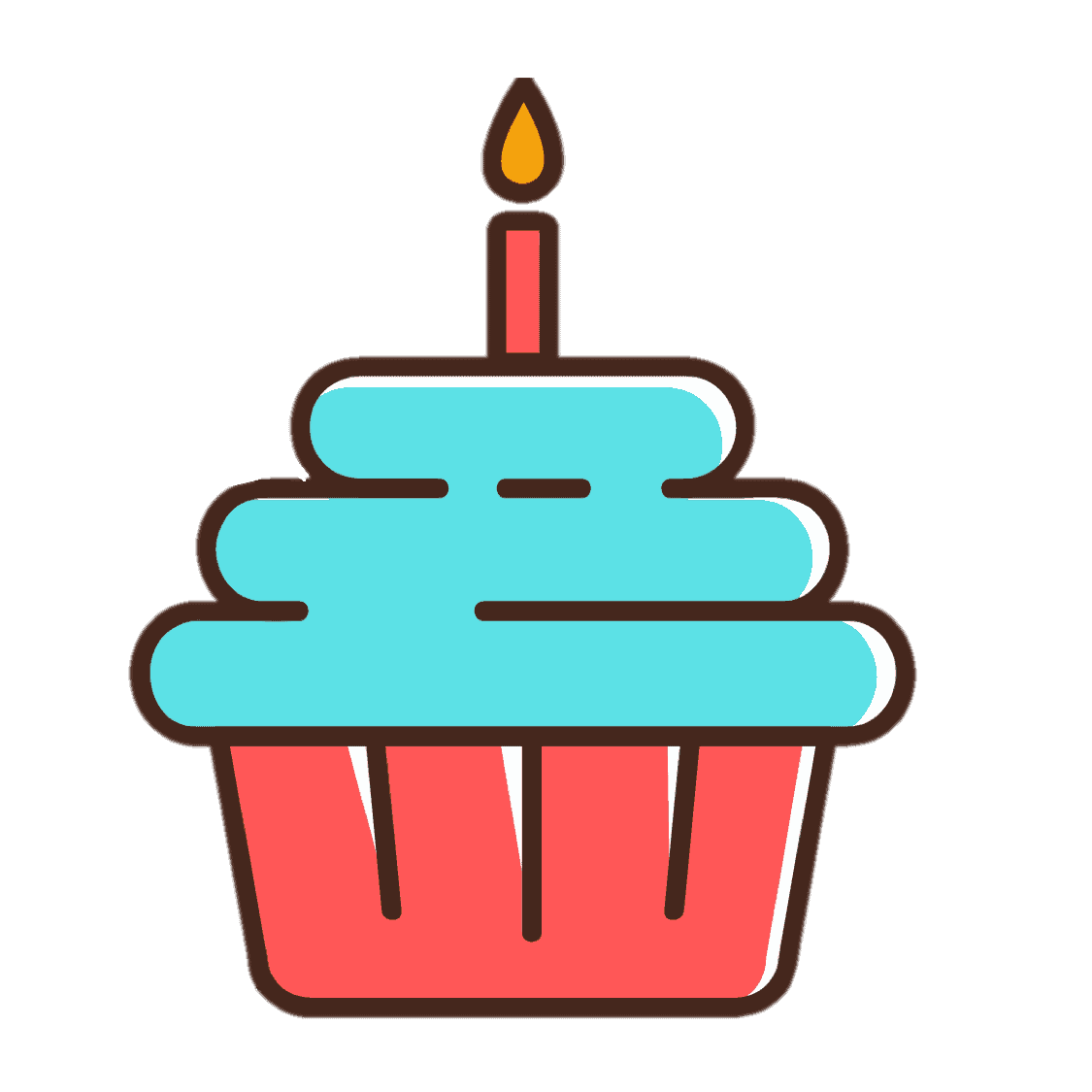 Party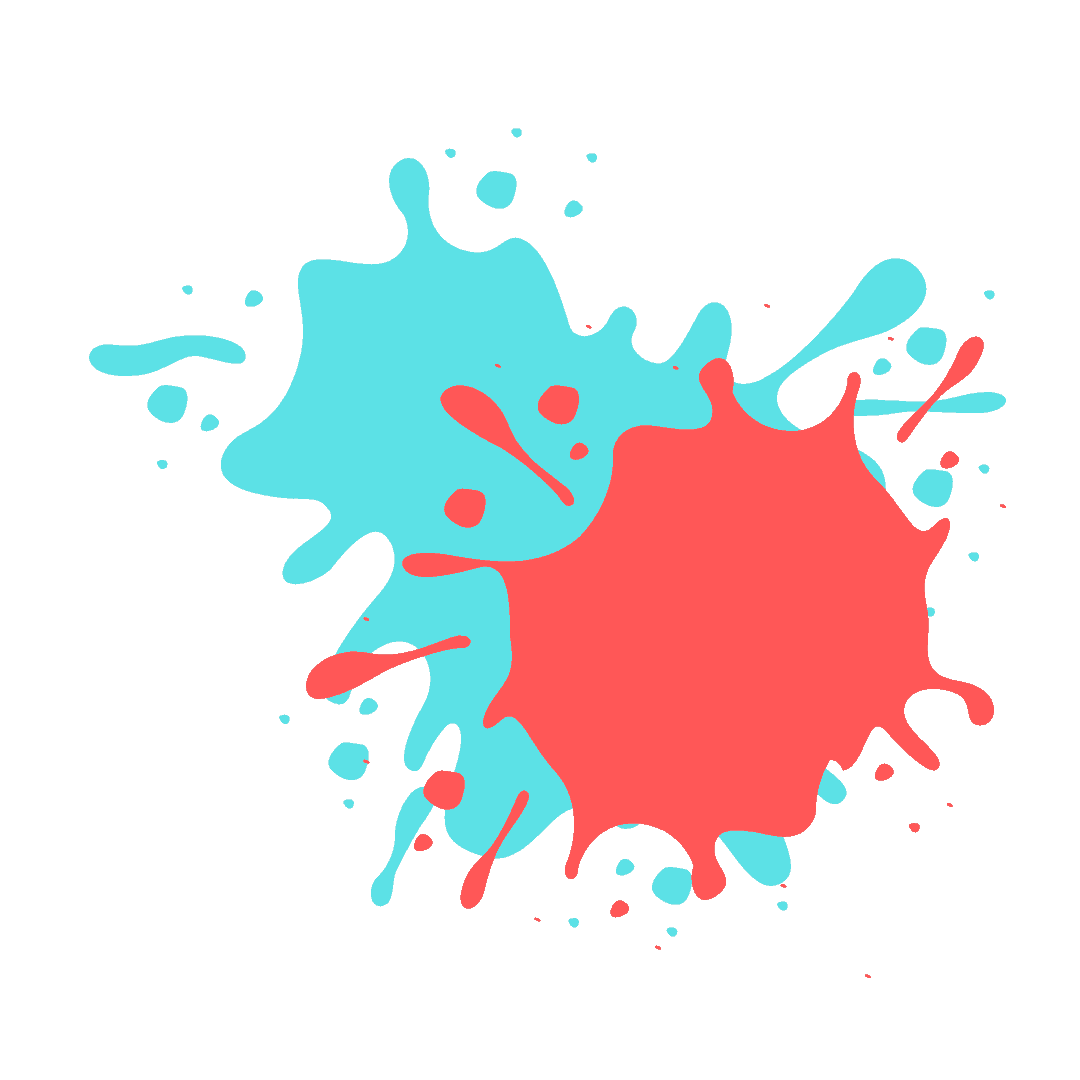 Workshop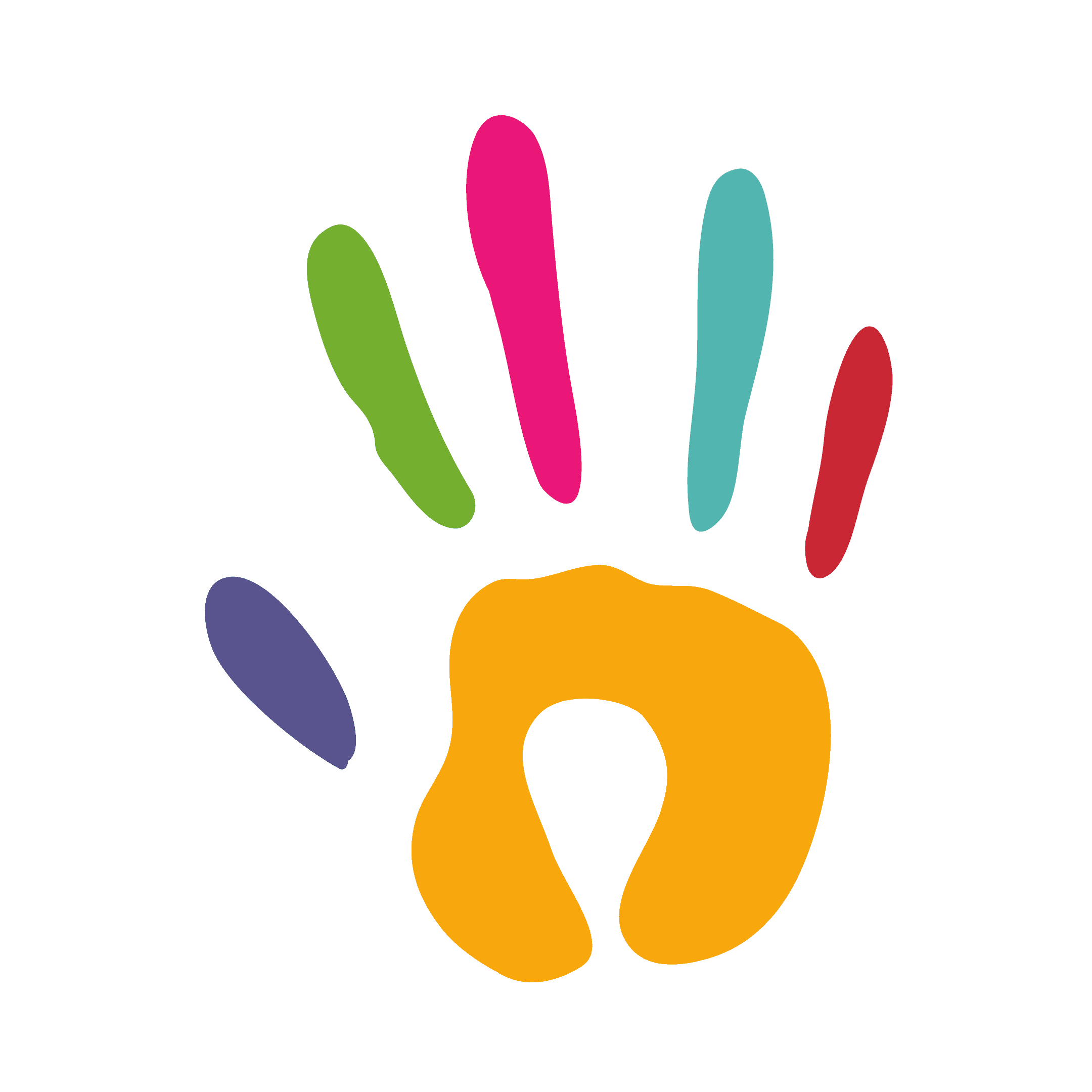 Art Class